Telenco UK - About Us
About Us
Telenco UK is a part of the Telenco Group, which designs, manufactures, and distributes a complete solution for building and maintaining fibre optic and copper telecommunications networks. The group has a presence across Europe, Africa and North America. Formed in 2020 Telenco UK manages distribution and logistics operations in the U.K. and Ireland. The Telenco offer covers equipment for fixed telecom networks, datacentres, mobile and private enterprise networks.
The products are used during overhead and underground deployment of fibre optic or copper networks. The range includes fibre cables, network test and measurement equipment, tools and consumables, PPE and safety equipment
Our Partners & Brands
Telenco UK is an official distributing partner for some of the most innovative brands in the telecommunications industry such as VIAVI Solutions, Corning, Brady, INNO Instrument, CBS Products and more! Telenco UK is also able to offer its own brands Telenco and TED Equipment products. Telenco products are produced at Telenco Networks where they design and manufacture cabling and connectivity solutions.
TED Equipment focuses more on tools by offering engineers solutions with an unprecedented quality/price ratio in the telecommunications market, equipping engineers with equipment adapted to their needs.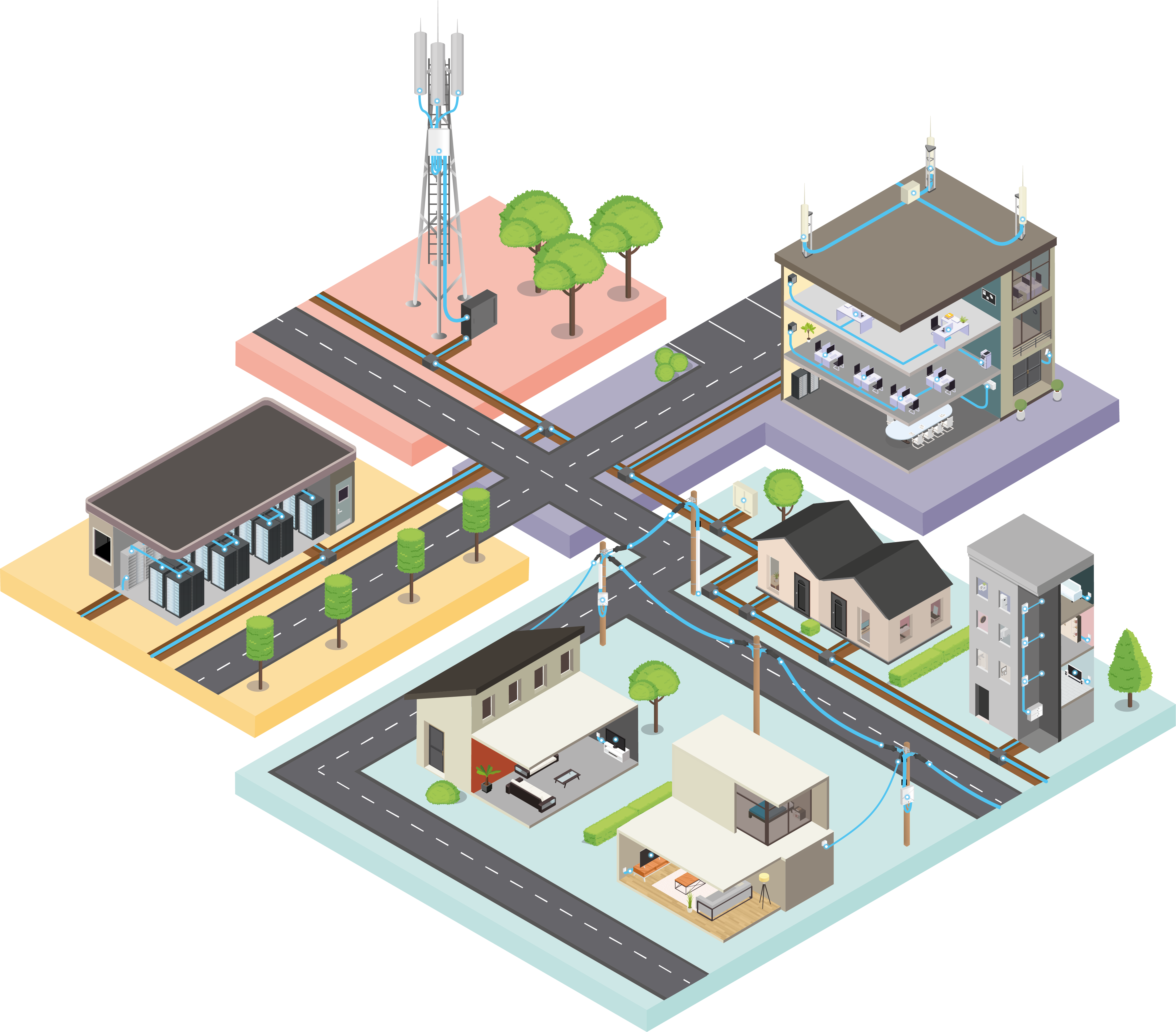 Our Key Figures
17 Employees

+ 1900 products available

+ 700 customers

3650 m² total storage area
Our Location
Telenco UK is situated in Swindon just off the M4 in Swindon between London and Bristol. This location allows Telenco UK to maximise efficiency in deliveries and allows customers to easily visit our trade counter to purchase products. With two large units, Telenco UK is able to distribute large numbers of products to support the UK's fibre rollout in the telecommunications sector.

Unit 3 Westerngate, Langley Road
Hillmead Enterprise Park
Swindon
Wiltshire
SN5 5WN
United Kingdom
The Telenco Group
Telenco is the market leader in fastening and connection accessories for overhead copper and optical cables. Telenco's expertise covers all stages of the value chain from product design to manufacturing, assembly and continuous quality control. Driven by the ambition to become a key player in the sector, Telenco has enhanced its offer over the years with the equipment required by field engineers for the deployment and maintenance of telecom networks. With over 20 years of experience in logistics and thanks to its multi-channel distribution network (sales force, local sales agencies and marketplace), Telenco is recognised as a trusted partner.

The Group has managed to convince and retain more than 2,500 customers, including the major players in the telecommunications networks. Since its creation, Telenco has experienced regular growth: its offer, its workforce and its turnover have developed in line with the needs of its customers and a constantly changing market.
617 Employees

32,000 m² total storage area

198.9 M € turnover

+ 2500 customers

+ 65 delivered countries.

+ 10,000 products available
Our know-how